Revolutionise Your Laundry
Traditionally, laundry rooms have often been treated as an after-thought. Now, they're taking centre-stage as spaces that truly demonstrate the impact of considered design. Like the kitchen, laundry spaces need to balance practical functionality with durable style – in other words, they need make doing mundane chores feel downright pleasurable (yes, we like to aim high!).
So, if you're embarking on a laundry project and want to take it to the next level – we're with you. And better than that, we've done the thinking for you.
---
STYLE & DESIGN
It goes without saying that the way your laundry looks will have a significant impact on how it makes you feel. Neutral, natural colours and materials provide an ideal canvas for your own décor, as well as creating a meditative mood that helps to make your space a sanctuary. A generous bench space will help to make sorting and folding a breeze – and with that in mind, Bath Co offers a wide range of designer cabinets, featuring the extremely durable Kordura surface tops. Next, you can choose from a wide range of cabinetry finishes, or alternatively, make the space your own with custom painted colours.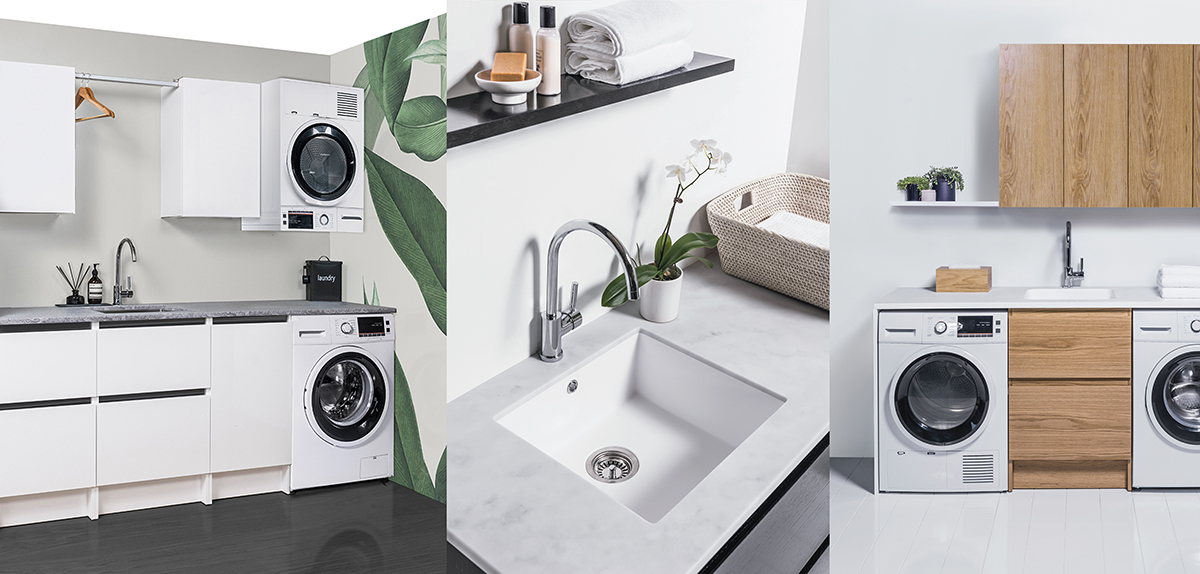 ---
STORAGE & FUNCTIONALITY
Your laundry needs to suit not only the wider design of your home but also your lifestyle and daily routine. For some, this means a dedicated larger space, and for others, it means maximising a corner of the garage! Either way, taking the time to customise storage options to suit the layout of your laundry is essential for ensuring functionality and efficiency. Simple tricks like wall mounting your dryer above your washing machine, or adding wall-hung cupboards or floating shelves are easy ways of getting creative with your space.
Whatever layout you're working with, Bath Co offers custom laundry design in any size, as well as a range of smart storage options such as under-bench drawers, wall-hung cupboards, utility cupboards and modern shelving. We also love this pull-out laundry hamper and ironing board for a seamless, space-saving solution.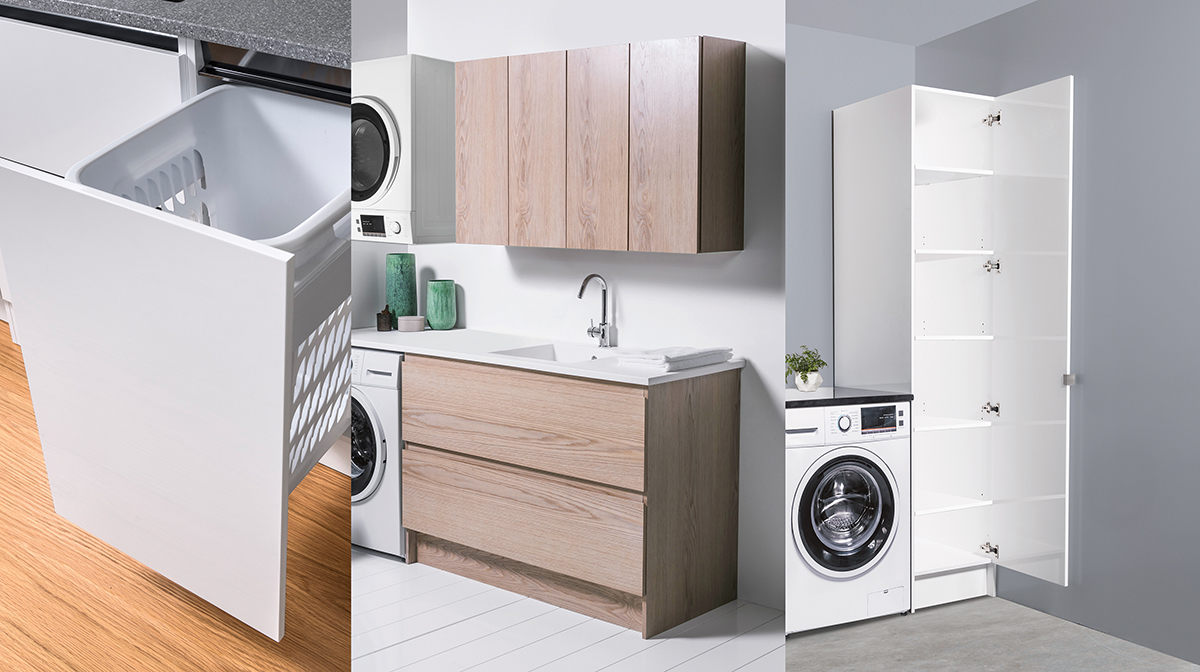 ---
A NOD TO NZ MADE
Now more than ever, consumers are taking an active approach to ensuring the brands and products they work with are easy on the planet as well as the eye. It's not just about great quality – it's about knowing that you can stand behind the ethical production of the items that make it into your home.
If quality, sustainably-minded pieces are your thing, you can rest assured knowing that by purchasing from the Bath Co laundry range, you're choosing to own a quality New Zealand made product – one where the environment was put first at every stage of the manufacturing process. Three cheers for that!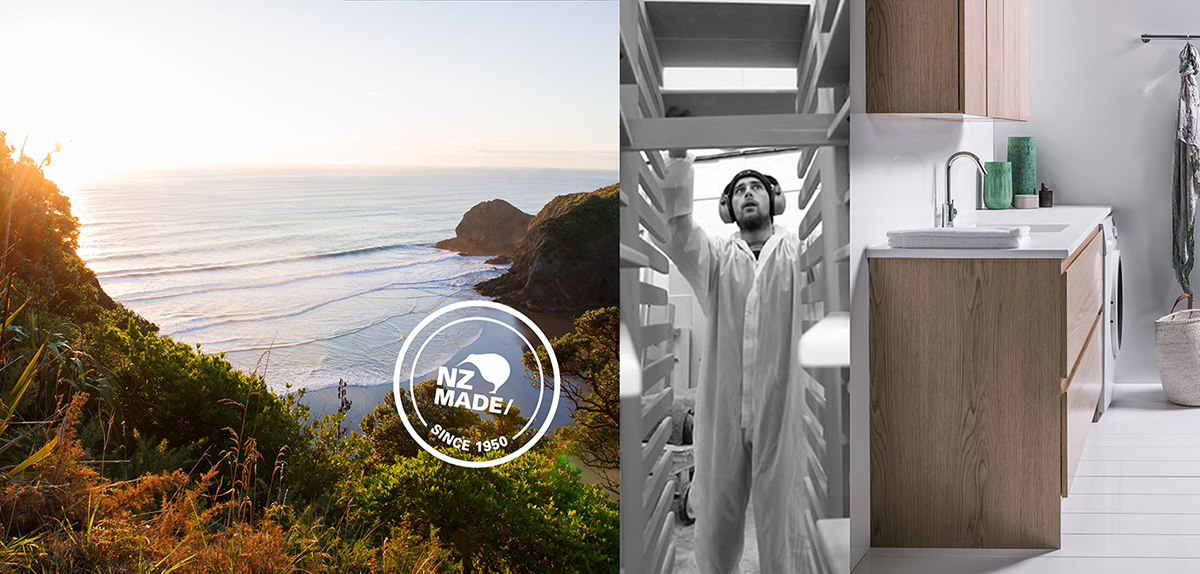 ---
A LAUNDRY TO LOVE
In short – whether you live for laundry day or despise it, you can choose to make the experience a better one. Contemporary, durable design combined with a few nifty tricks will go a long way to making this once-mundane space feel like it was made just for you – all the while using ethically-designed products that stand the test of time.
Ready for the revolution? Let's make it happen.