About
In 1950, Michael Smail, saw an opportunity to bring new quality and sophistication to New Zealand bathrooms. The firm he founded, Smail & Co, is now known as Bath Co.
The design of New Zealand houses has been transformed in the six decades since then. In particular, the bathroom has seen remarkable changes as homes have come to feature multiple bathrooms, often serving slightly different purposes.
Throughout this time, Bath Co has been at the leading edge of design thinking around bathroom furniture. We have pioneered new technologies and introduced new fashions to New Zealand, to suit changing lifestyles and demographics.
We may have a different name, but we are still a family owned and operated business. We remain committed to New Zealand, continuing to manufacture our three most significant ranges in Christchurch – Michel César, VCBC and now, Laundry. We also distribute Burlington, a prestige brand from the United Kingdom.
Our manufacturing and distribution centres are in Christchurch and Auckland, giving us a national footprint.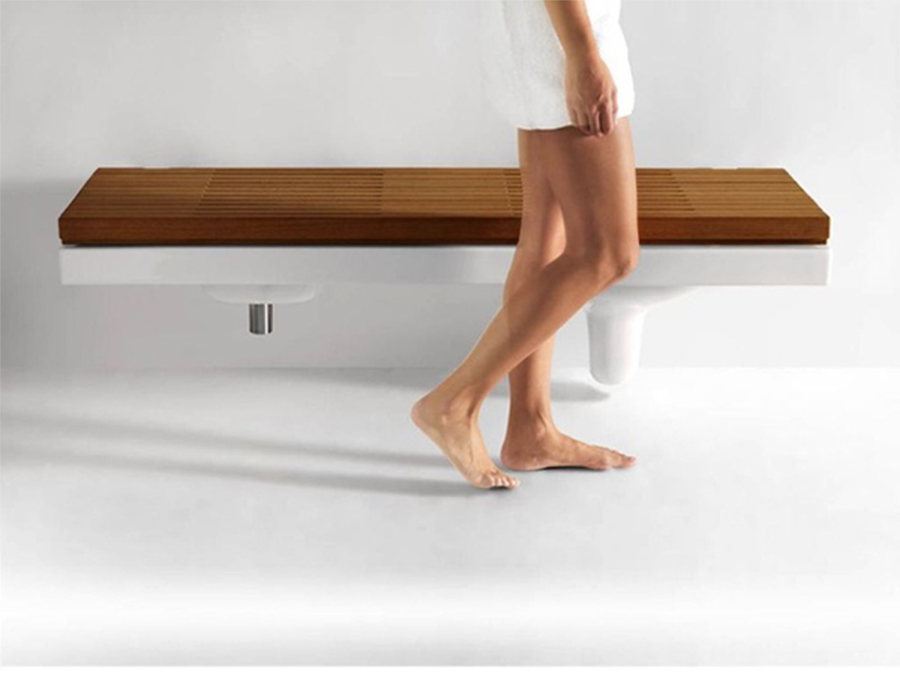 Sustainability
Our Michel César, VCBC, Laundry and Burlington ranges follow environmental best practice in all aspects of design and production.
All of our cabinetry is manufactured in New Zealand, using quality materials that are sourced with sustainability in mind. FSC timber is sourced from New Zealand suppliers, guaranteeing it comes from responsibly managed forests. The timber used is also certified to North American and Japanese manufacturing standards, which require minimal emissions from wood products. The timber is regularly tested to maintain these accreditations.
Our paint line utilises Airmax, an advanced, environmentally-friendly way of applying paint and polyurethane that results in minimal waste. This system ensures excess paint is recycled and the minimal overspray is thoroughly filtered before contact with the environment.
Purchasing our New Zealand-made furniture means you own a quality product, one where the environment came first at every stage of the manufacturing process.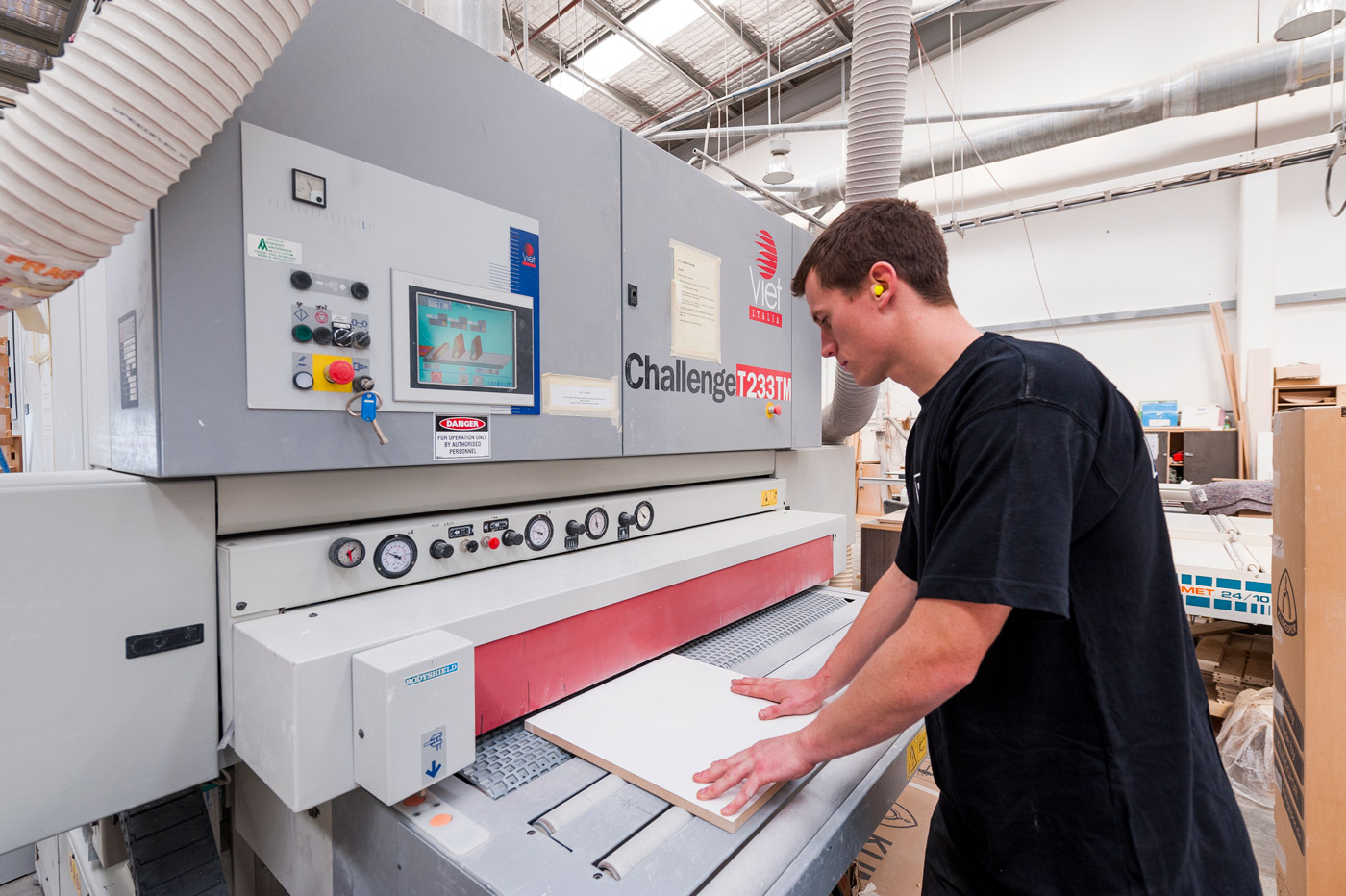 A real timber finish
An important feature of our Timber Veneer finishes is that they're all made from real timber, then bonded to moisture-resistant MDF.
We currently offer the following Timber Veneer finishes: Walnut, Chestnut, Coffee, Noce, Dark Oak, White Oak, Blonde Oak and Natural Oak. All come sealed and some are stained, with a protective UV finish. Of course, as a natural product, there will always be variation in the colour and grain, which we believe adds to the natural look and feel of real timber.
Superior painted finish
Our polyurethane paint is manufactured in New Zealand specifically for timber and MDF, which we spray in our Christchurch based factory.
Before our designs are assembled, every panel must first go through a fully automated paint layering process, where it is painted and heated at least five times total. This process creates our signature, hard paint finish, making our furniture highly durable and silky smooth.