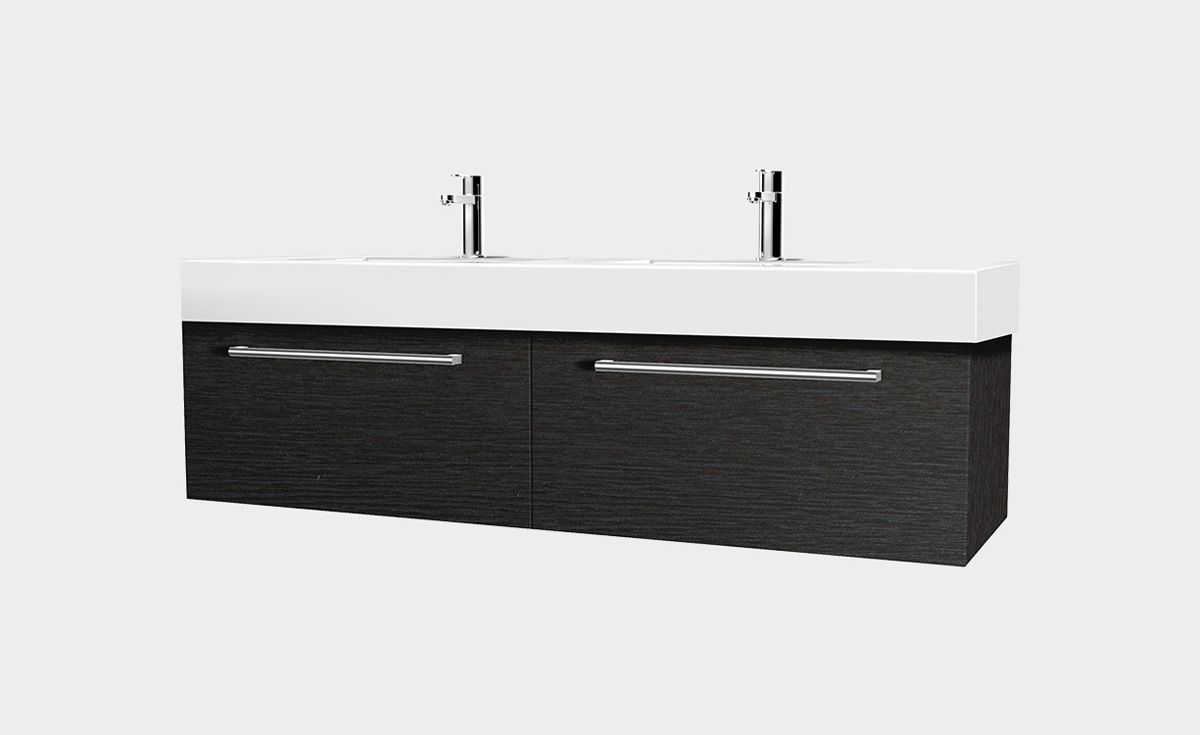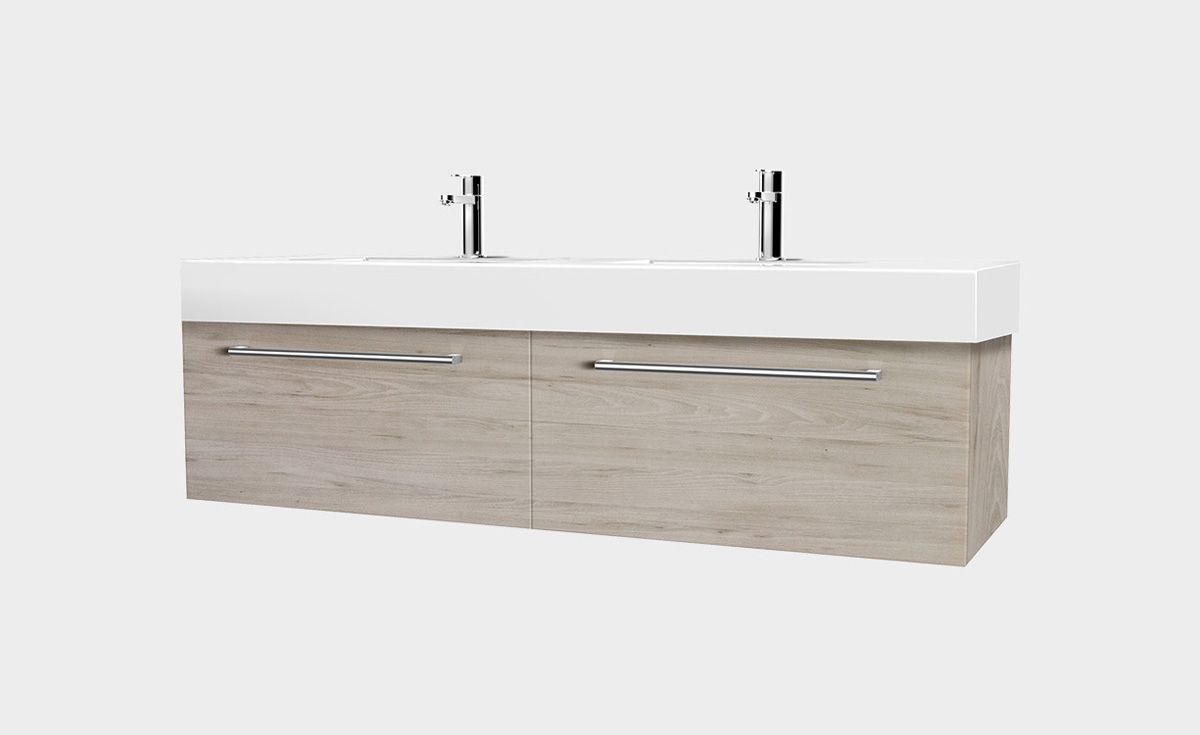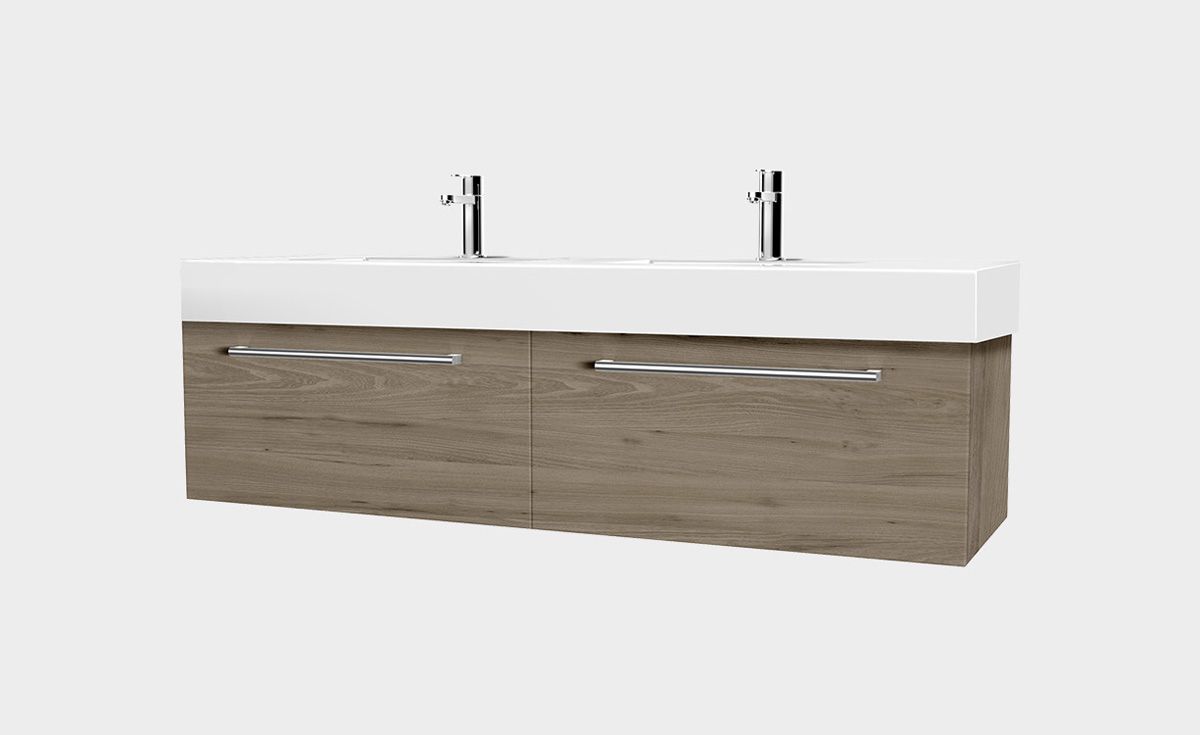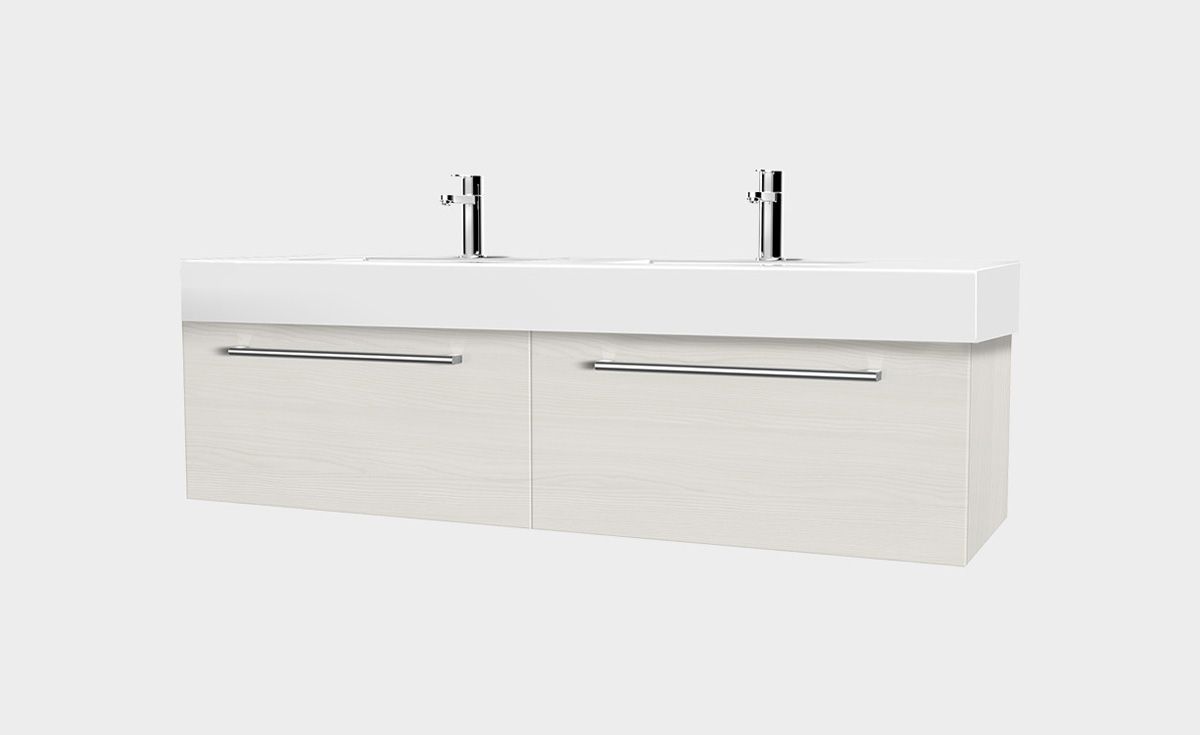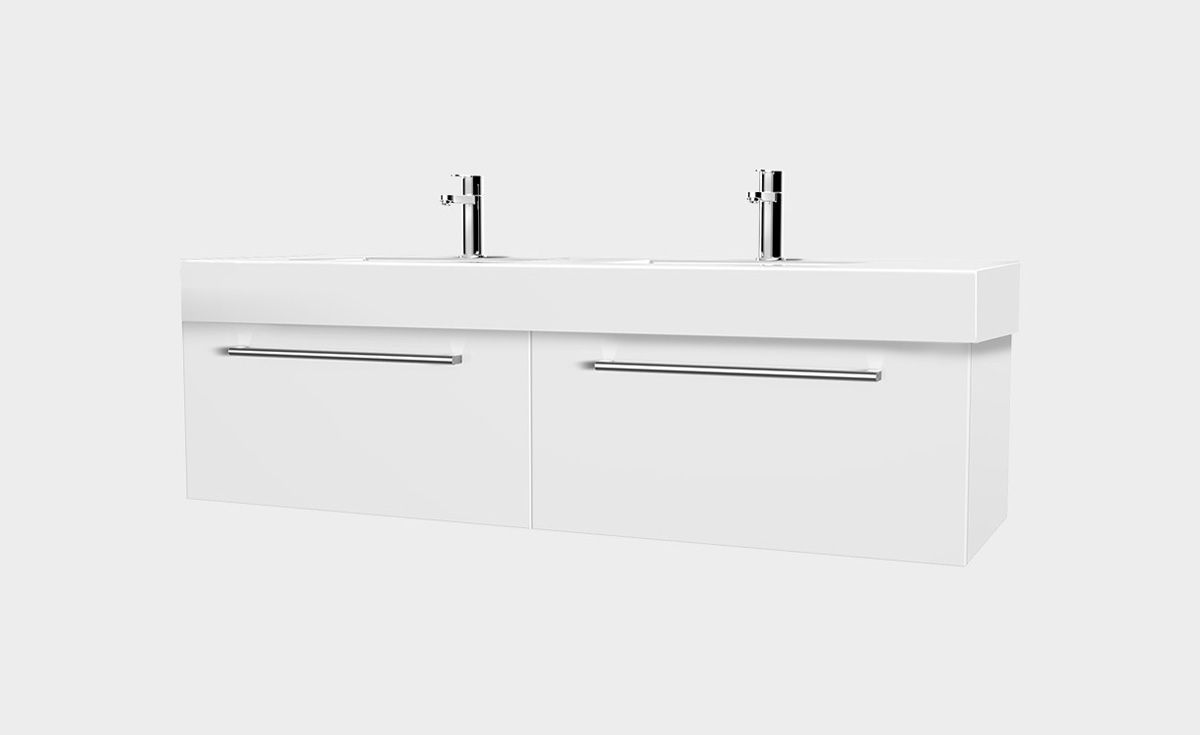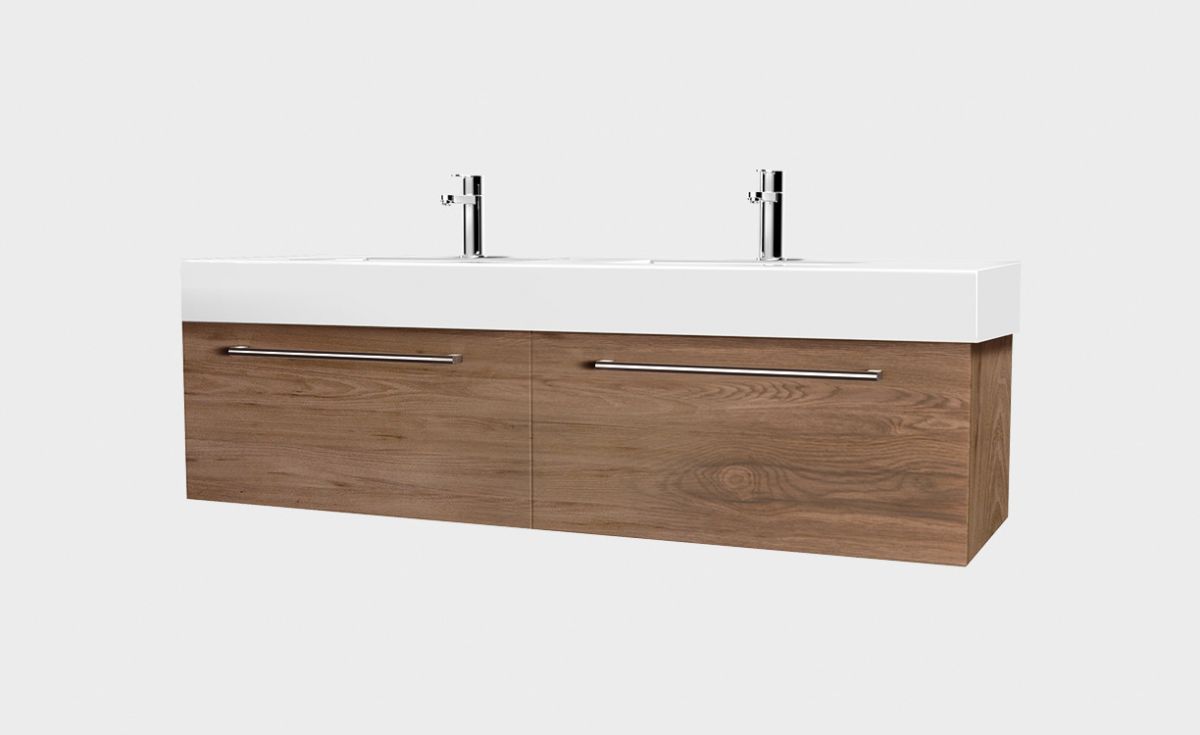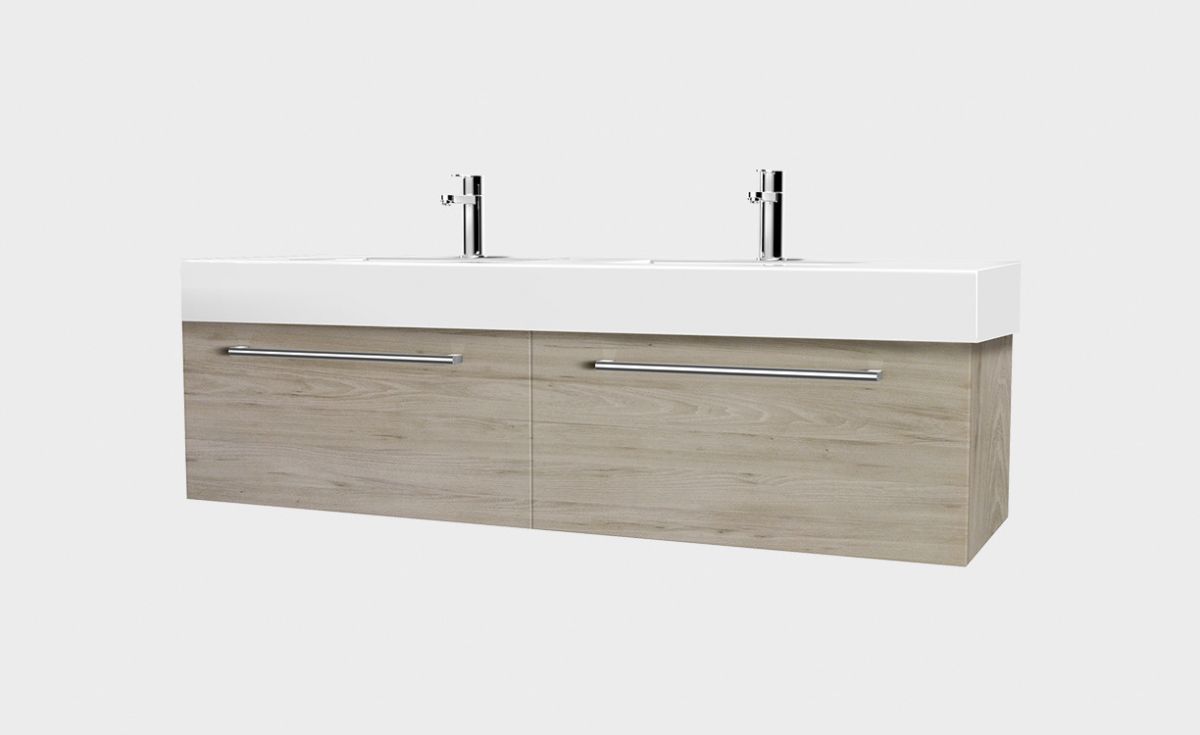 Splash 1200 Wall-Hung Vanity Double Bowl 2 Drawers Side By Side
From $1,335.00
For pricing and options, refer below
The Range
One of the great affordable vanity solution that does not only come with superior quality and sleek finish but also gives your bathroom a modern and contemporary style touch. The Splash characterized by its thick top look and slightly rounded corner rectangular wash basins gives a solid feel yet a smooth modern countertop look.
Features:
Wall-Hung Vanity, Double Bowl, 2 Drawers (side-by-side)
Soft-close drawers.
Vanity comes with Box Handle (H1).
Other handle options also available in Mini Semi Handle or Semi Handle.
Available in White paint (Gloss) or Melamine.
---
Optional Extra:
---
Note:
Price includes basin, cabinet and handles, excludes tapware & accessories.
*Additional cost.
Must use bottle traps to ensure drawers open. We recommend the Traditional Basin Bottle Trap.

Please use a contoured waste with all china basins. We recommend Basin Waste with White Plug, Basin Waste with Click-Clack Push Button or Basin Waste with Flip Plug.