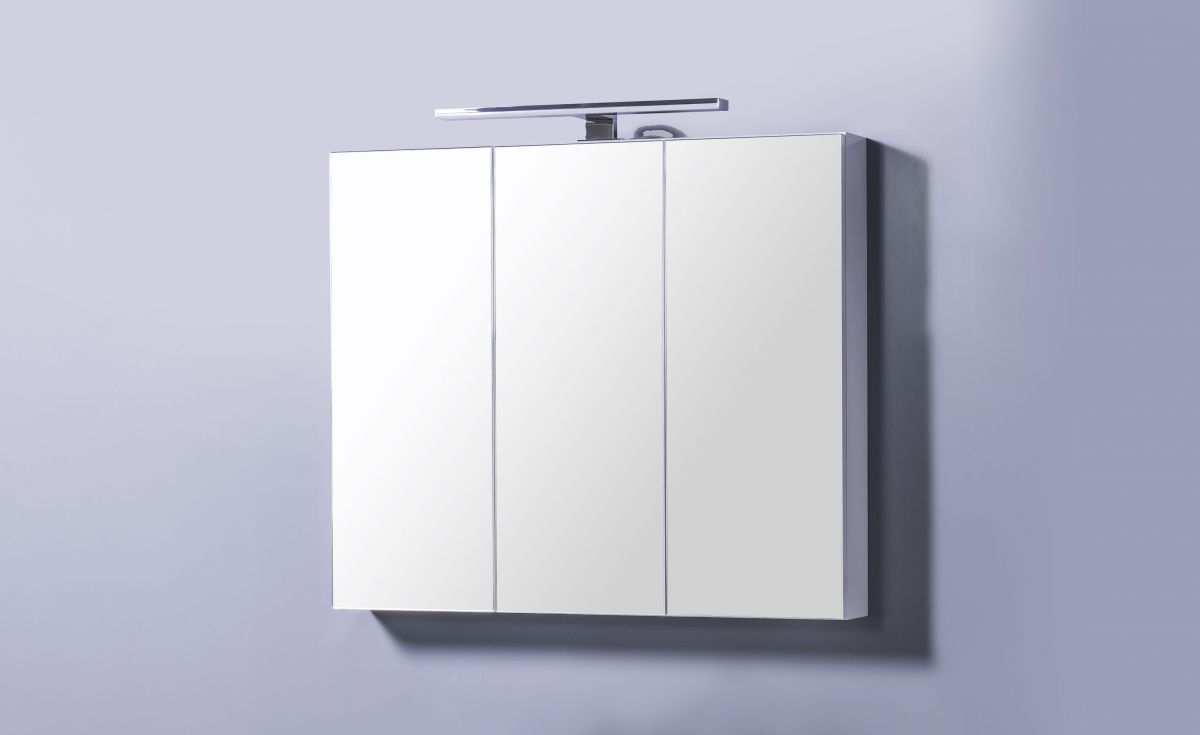 Sale/

Mirror Unit 900, 3 Doors, 6 Shelves
$635.00
$445.00
We all like to look our best and what better assistance could be than from one of our attractive mirror units to help you look stunning at all times. Mirror units are the excellent additions to your bathroom. From furniture and fittings to the accessories that set the scene, further enhance your bathroom style while offering a practical storage system to hide away all your daily essentials.
Wall-hung Mirror Unit only – LED light addtional cost
Dimensions - W 880mm H 750mm D 120mm
3 Doors & 6 glass shelves
Available in White only – Our paint is achieved through our high-tech paint layering process, using polyurethane or UV based paint. It is five times more durable than lacquer finishes and the only process of its kind in Australasia.

Return Policy
Please choose carefully – Outlet items are either ex-showroom models, seconds with minor faults or
end of line. All Outlet store item sold are non-returnable or refundable and no warranty. We
strongly encourage you to visit our Auckland Outlet Store showroom to inspect the item before
purchasing.

How to buy
Payment can be completed in store or via bank transfer.

Shipping & Delivery
Please arrange collection within a week from the Auckland showroom. Bath Co are not able to store items or organise delivery.