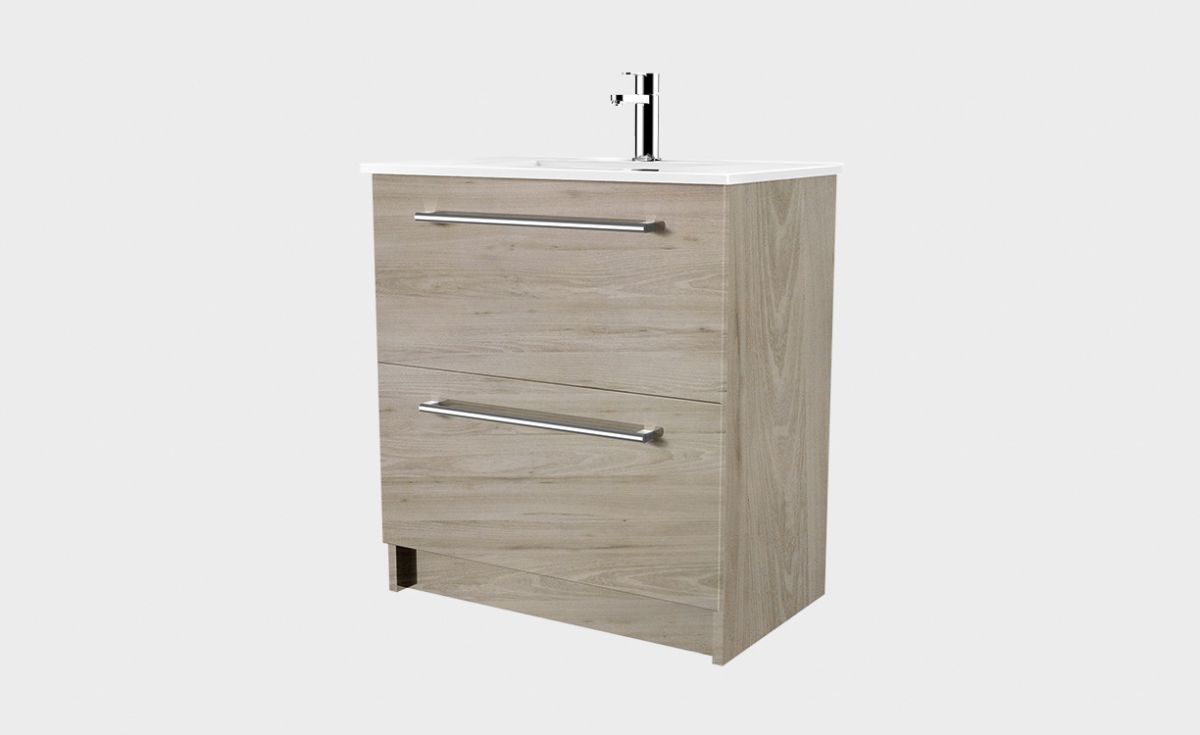 Sale/

Zara 750, 2 Drawers. Floorstanding. French Oak
$1,045.00
$695.00
One of the great affordable vanity solution that does not only comes with styles but also superior quality and sleek finish. The Zara vanity features a modern slim top with half-circle dip basin that ensures water flow smoothly to the waste yet gives a touch of modern style to your bathroom.
Zara Floorstanding, 2 Drawers.
Melamine MDF French Oak Colour.
Sleek, Modern China Basin.
With 1 Taphole and Handles.
Excludes Tapware and Waste, but can be purhcased seperately.
Item is Ex Auckland showroom and in good condition.
All Auckland Outlet items are Non Refundable and Non Returnable.
Made in New Zealand.