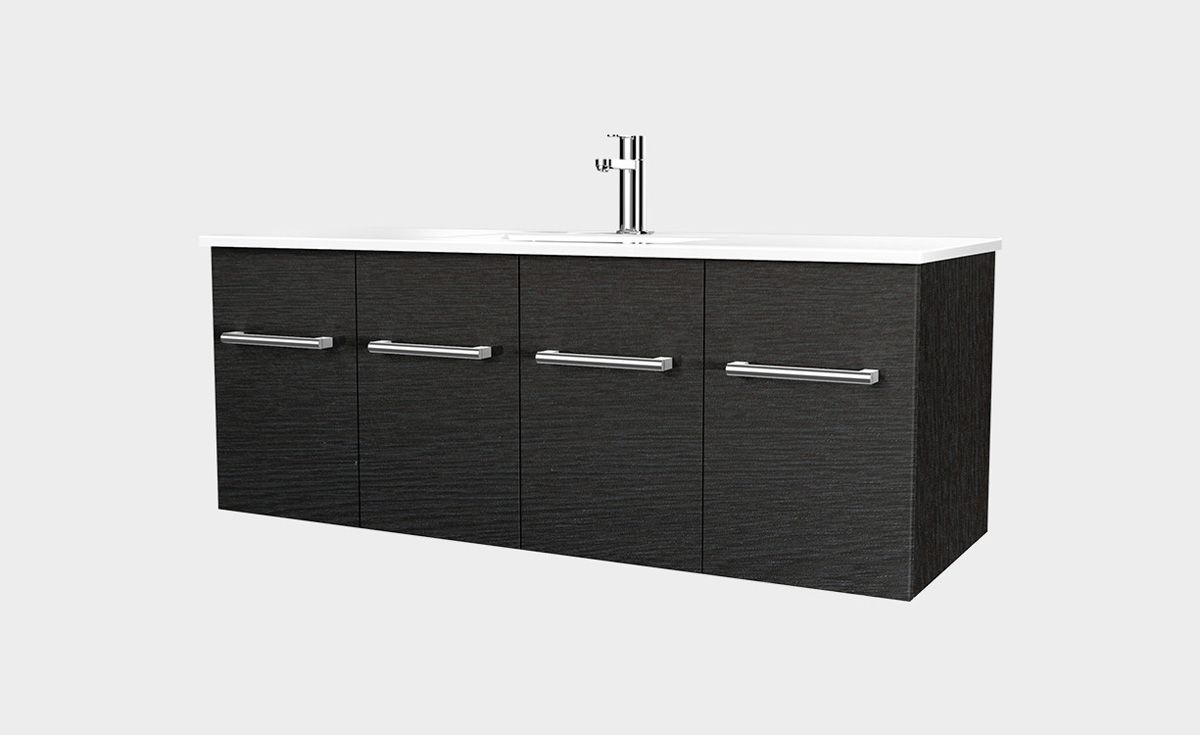 Sale/

Zara 1200, 2 doors 2 Drawers. Wall Hung. Charred Oak
$1,215.00
$795.00
An affordable vanity solution that not only looks sleek, but is also superior in quality and finish. The Zara vanity features a simplistic, slim top, with semi-circle basin, to ensure water flows smoothly.
Zara 1200, 2 Doors with 2 Drawers.
MDF Charred Oak Melamine.
Taphole and Handles included.
Tapware and Waste excluded but can be purchased seperately.
Item is Ex Auckland Showroom. In good Condition.
All Auckland Outlet items are Non Refundable and Non Returnable.
Items come as is.
Made in New Zealand.