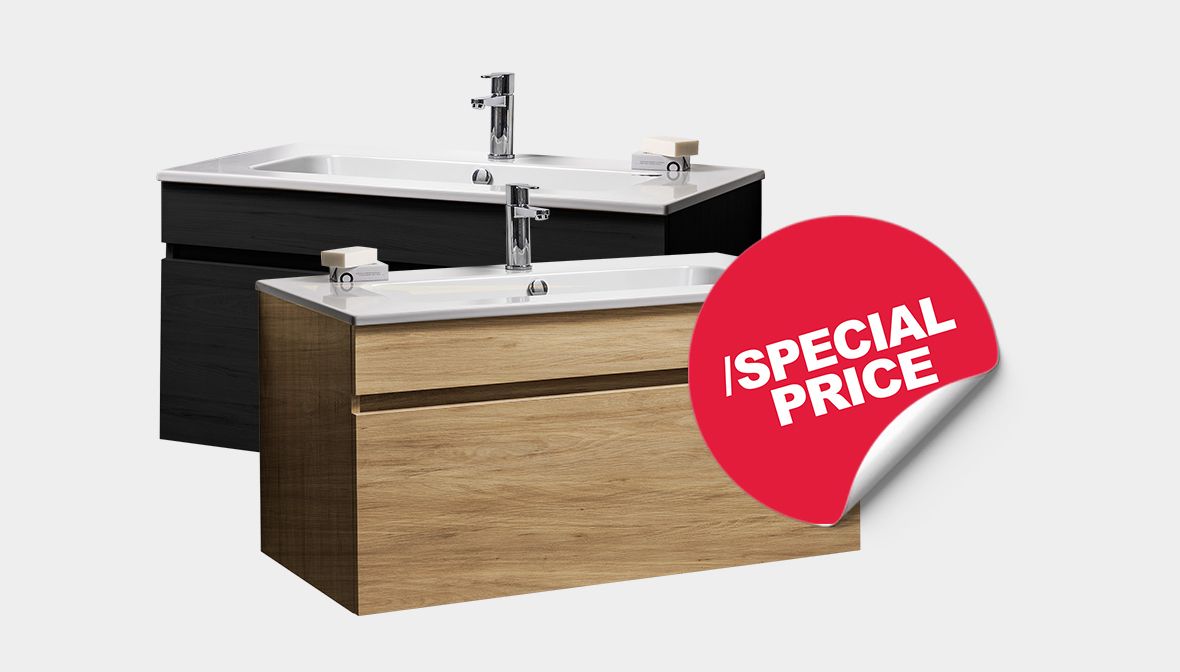 Sale/

Thesan 900 Wall-hung Vanity
$1,020.00
$499.00
An affordable vanity solution that not only looks sleek, but is also superior in quality and finish.
Features:
Choice of 2 Melamine wood look finishes, Charred Oak or Original Oak (TH91DWHMCO or TH91DWHMOO)
White Italian ceramic top
1 Drawer, soft-close
W910 x H520 x D460 mm
---
Note:
Tapware and accessories not included
---
Available only from our Christchurch Clearance Outlet.
For more information please visit us in store or contact us directly.
CHRISTCHURCH
86 Wigram Road, Wigram
T/ +64 3 343 0969 E/ info@bathco.co.nz
Mon - Fri/ 9am-4pm, Sat - Sun/ Closed
Open hours may be subject to change. Please refer to google for the most up-to-date times.

---
Terms & Conditions:
No refunds, no right of return, and goods must be collected at the time of purchase.
Five-year warranty applies.