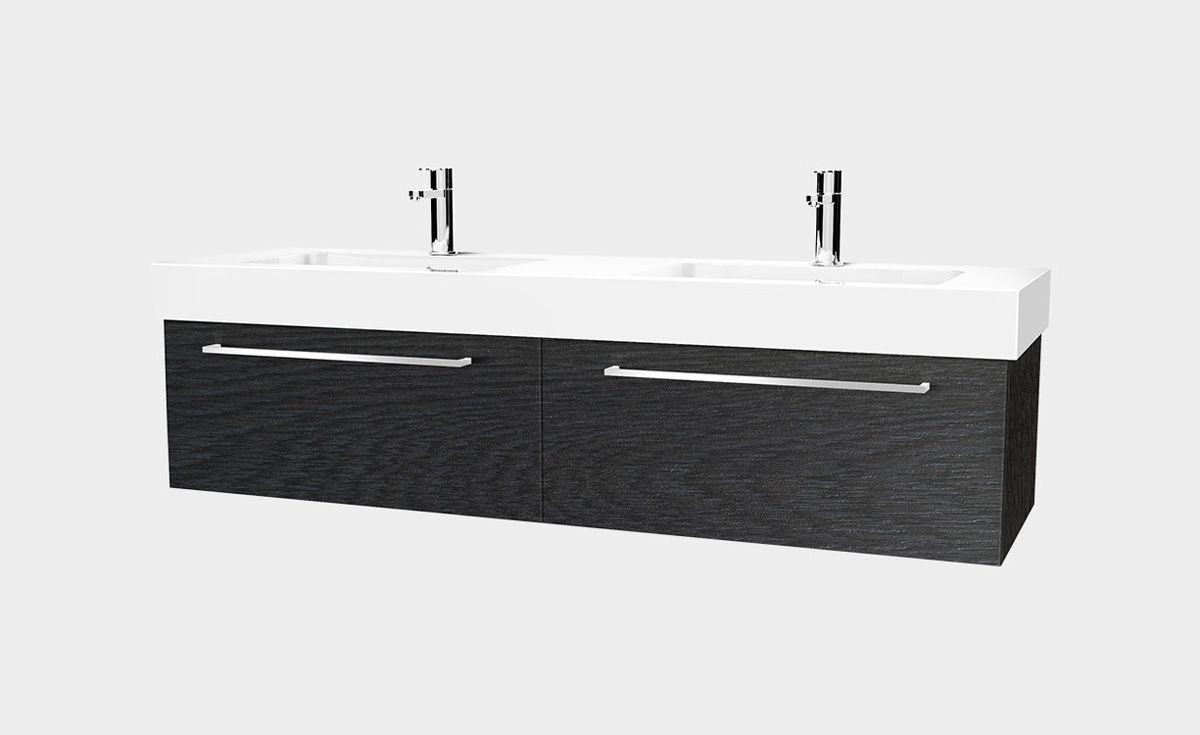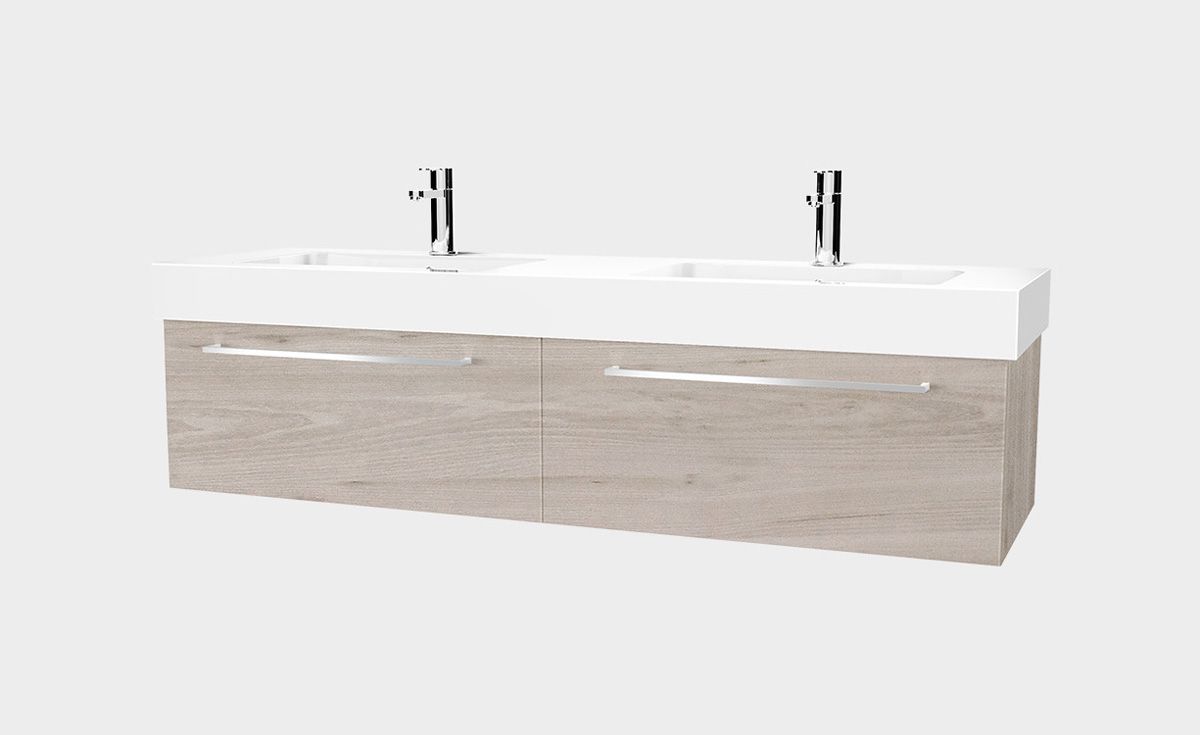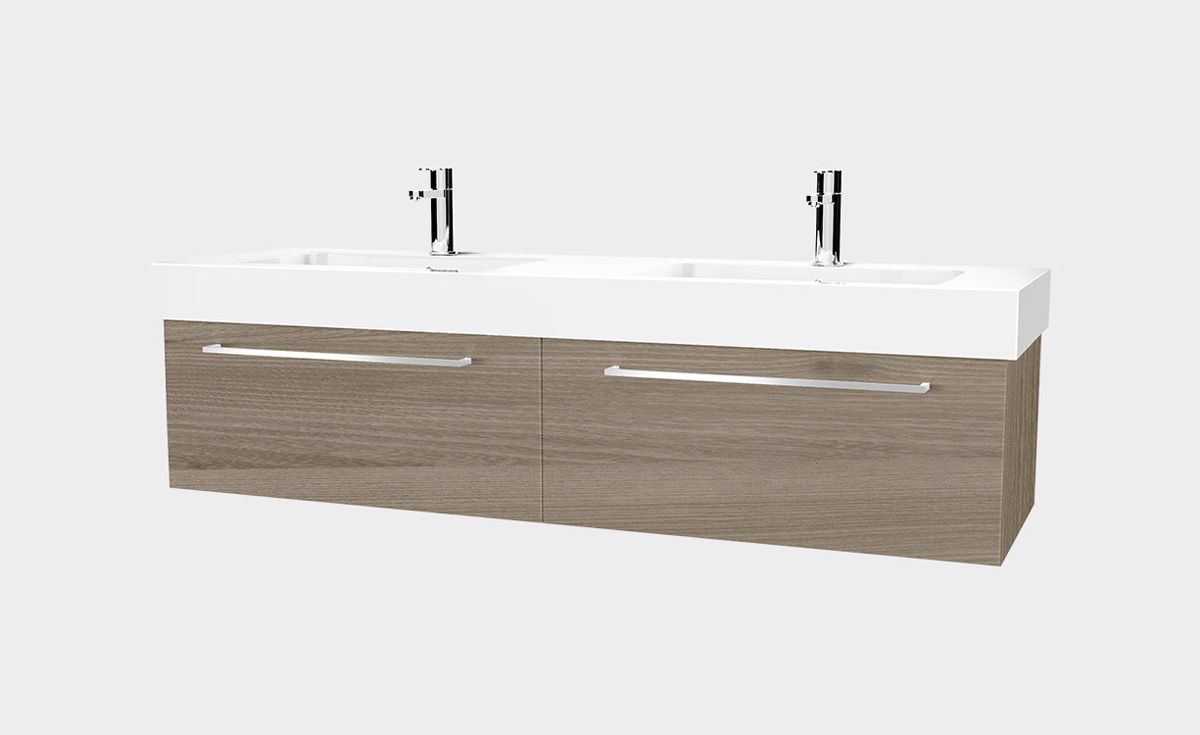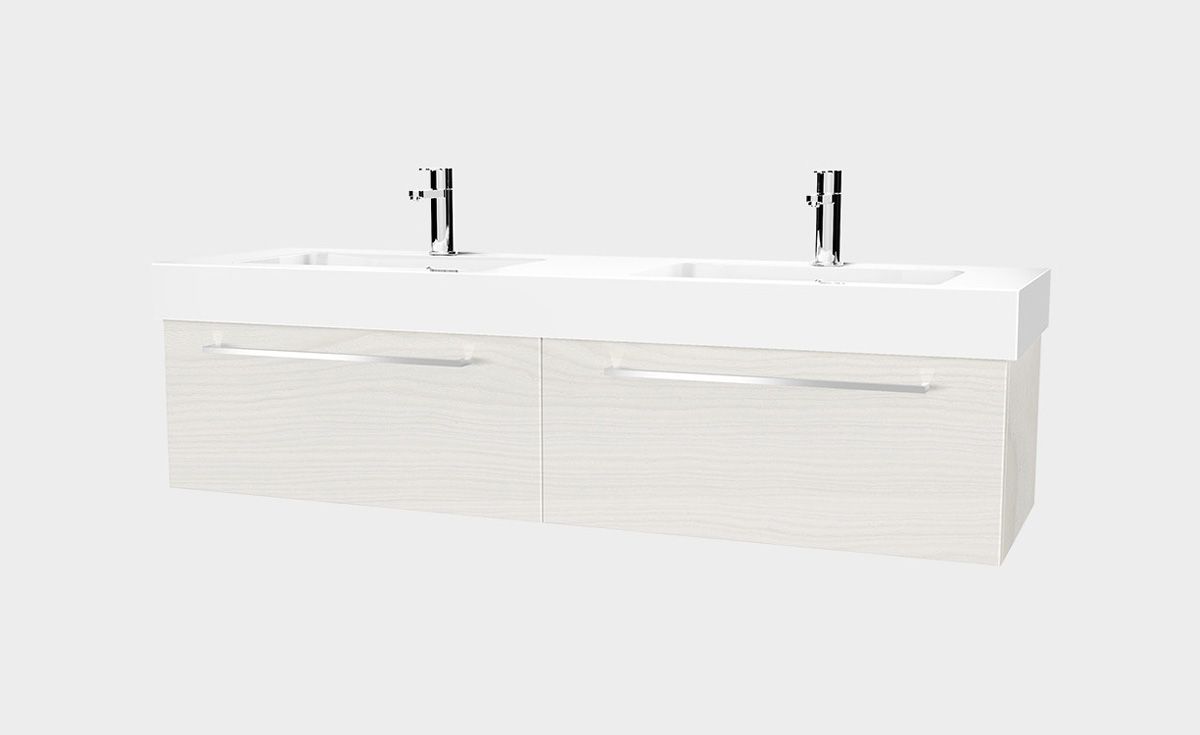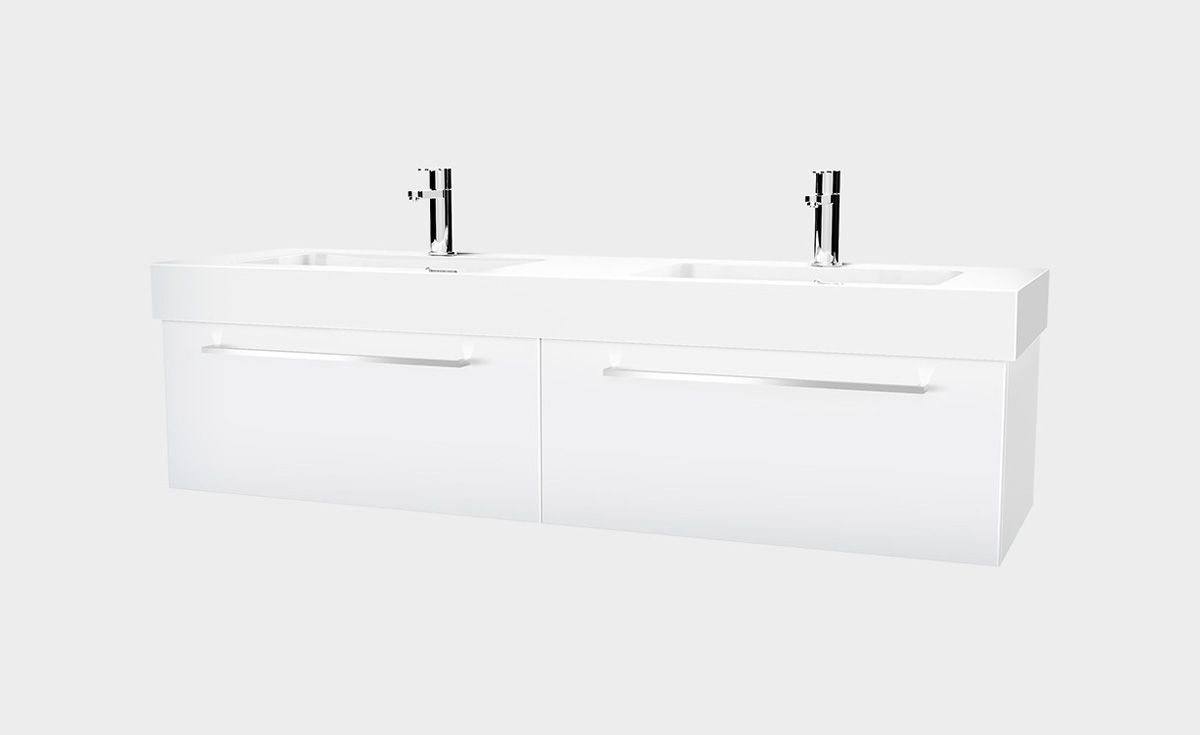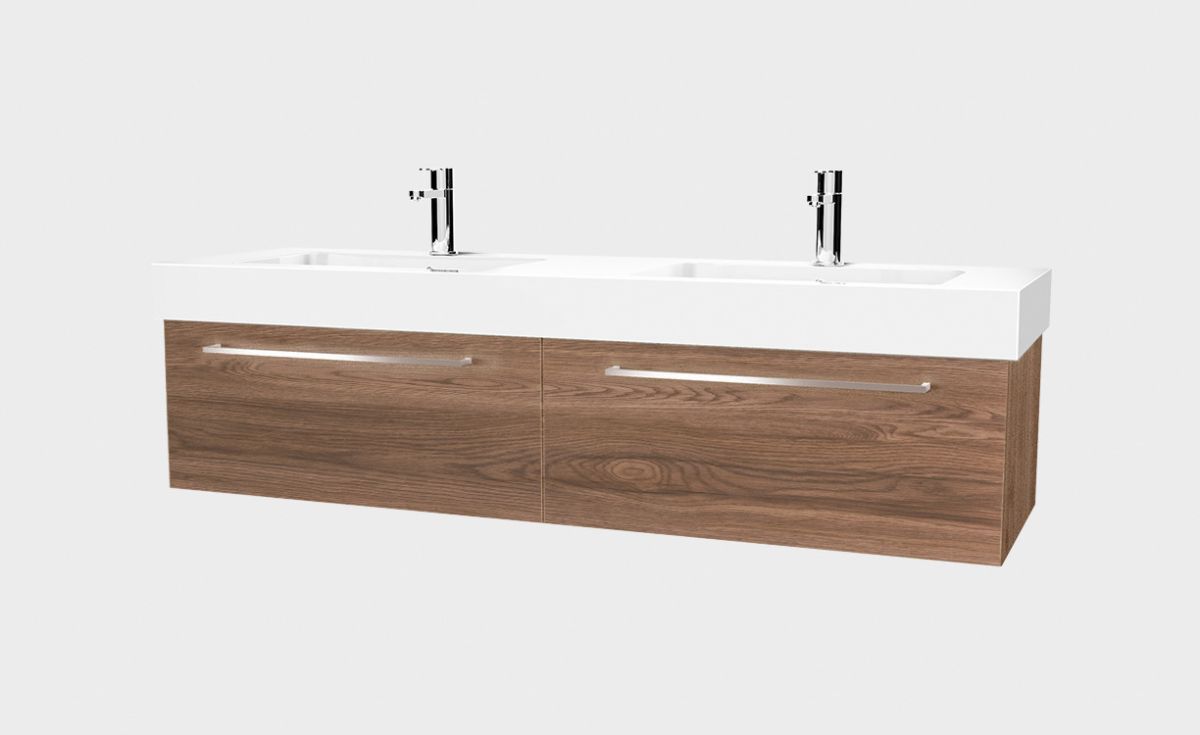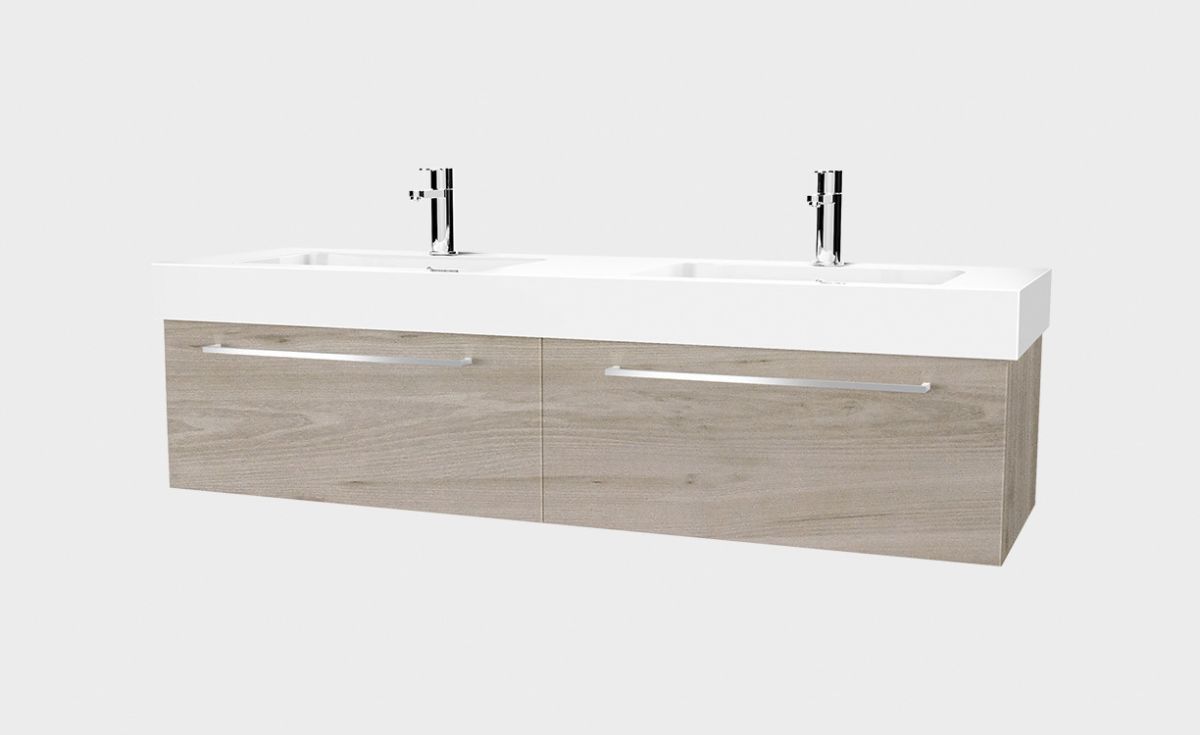 Splash 1500 Wall-Hung Units 2 Drawers Side By Side
From $1,500.00
For pricing and options, refer below
The Range
Customise the Splash 1500 vanities with 2 drawers and double bowl from the finish and handles to suit your individual style. Its wall-hung design gives a modern appearance, while the drawers provides convenient and spacious storage. The round rectangular Splash basin gives a thick top look.
Splash vanities are fitted with a polymarble top and soft-closed drawers.

Paint (white): The paint used on our products is polyurethane or UV based. It is five times more durable than lacquer finishes.

Timber effect (Melamine): Our wood grain melamine is a low pressure laminate.

Add "Melamine code" to specify Charred Oak, Driftwood, Manhattan Elm or Nordic Ash. Melamine Code: Charred Oak (MCO), Driftwood (MDF), Manhattan Elm (MME), Nordic Ash (MNA) & Southern Oak (MSO). Leave off Melamine code for white.

Price includes a top, cabinet and handle.